Tube Analyzer
Logging & Analysis for Lv 124 / Lv 148

WINNER OF THE WiR and KREISSPARKASSE TECHNICAL INNOVATION AWARD
Time-synchronized voltage and current measurements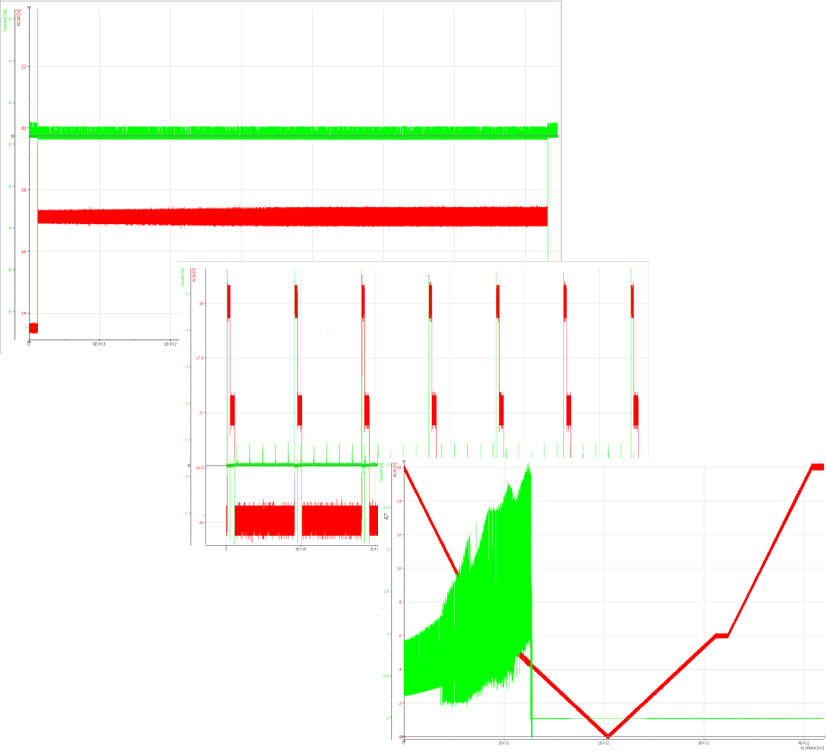 Description
Tube Analyzer is an innovative product used for the detection, analysis and logging of short sporadic errors for the automotive industry. It complies with the requirements of the LV 124 and provides high-resolution analysis with 100kHz for up to 400 pins in parallel.
"This innovative modular concept, which gives us the opportunity to monitor a high number of pins in parallel, with a high resolution of up to 10µs, as required in the LV 124, allows us to make a deeper analysis of our products and especially find sporadic errors earlier in the development phase." – Ralf Zimmermann, Technical Project Lead at Continental™
Logs on up to 96 pins in parallel !
SMARTER THAN A DATA LOGGER
Analyzes all pin signals in parallel !
MADE FOR ELECTRICAL TESTS
Perfect for LV 124 / LV 148 electrical tests !
Tube Analyzer optimizes your LV 124 tests through:
Reliable detection and innovative analysis of very short sporadic errors
Driftless and synchronous monitoring of all analog and PWM inputs
Complete tool chain, including TestRun Generator and Log Viewer
Remote control of the user interface
Support of the LV 124 norm requirements
Tube Analyzer reduces your total cost of ownership through:
Immediate integration in the National Instruments™ world
Worldwide hardware component support by National Instruments™ Partners
Modular and scalable software components
Continuous software maintenance
Based and developed on industry standard NI LabVIEW
Through its remote control capabilities, the Tube Analyzer is fully capable of being integrated in the RTStand HIL and simulation platform, as well as in other test setups, but can also be used as a stand-alone analysis and logging device.
For more information on our fully-automated LV 124 testing systems, have a look at our RTStand LV124!
For more technical details and pricing information follow this product page link: